Olivia De Santos
The Portuguese Weather - When Should You Get Married in Portugal
So we started off this guide with the boring drudgery that is the process of registering to marry in Portugal which is important to arm yourself for. You can find out more by clicking here. But from here on out, we'll be having alot more fun and you can see the full slate for this blog series here so you can check out the topic that most interests you.
Today we're getting into the wonderful Portuguese weather, what to expect and when you should host your wedding for the optimal sun to shade ratio we all want during our times abroad. I've divided this into season by season to give you all the information you need to make an informed choice.
Disclaimer
First a disclaimer before I paint a picture of the real Portuguese climate.The information below is an amalgamation of personal experience and credited sources which are all linked at the end of the article. But as you know, climate changes! From year on year, the seasons can appear very differently. Temperatures can vary and so can the weather. This sounds like a very obvious point - and it is - but I still want to make this clear. There are no guarantees.
My top tip to having a good indication of what the weather is going to be like on your chosen wedding date is to try and visit your chosen wedding location, and your venue if you have one, during the season you want to get married in. At least you've experienced it for yourself and have a better idea of the range of temperatures you're looking at.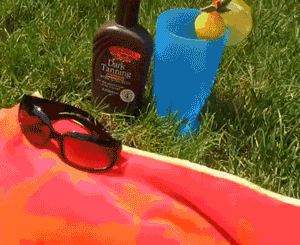 Summer
Let's start with the summer as I know that most destination weddings in Portugal happen over the summer months. Actually most weddings in general the world over happen in the summer - let's be honest here. So the summertime in Portugal as a southern European country is very hot but usually not oppressively so but to a degree this depends on where in the country you are looking to marry. Even in muggy, cloudy weather, it can be around 25 to 27 degrees. In the North you can expect the temperatures to be much more comfortable than in the Algarve and the Alentejo.
Top Tips for Summer Weddings in Portugal
1. Get married in the late afternoon
The last thing you want is to be in your wedding suit or dress, sweating buckets before you even get to your ceremony because you decided to get married at 1pm and sizzle under the Portuguese sun. Try a nice 4 or 5pm wedding instead and party well into the night.
2. Make sure there is ample shade if you are having an all outdoor wedding An all outdoor wedding is entirely possible in the summer months in Portugal but you need to take great care of your guests and make sure there is ample shelter and water available. This is particularly important for your more vulnerable guests in your wedding
3. Start your wedding planning early!
Since the summer months are so incredibly popular for destination couples and local Portuguese couples alike, you're going to have a tough time if you leave your planning way too late. I would recommend starting the planning process one year to eighteen months before your chosen wedding date. Any later and you could have trouble booking the venue you want. Any earlier and you'll finish the planning process too quickly, get bored and change your mind amount crucial elements like your flower choices, dress or colour scheme. Nothing worse than falling out of love with your own plans! One year to eighteen months is the planning sweet spot when you're excited for the big day the whole way through.
Autumn/Winter 
The Autumn months in Portugal are probably the most unpredictable of the year. You can have summer-like sunshine through to mid October or you can have winter-like heavy rains and mugginess from as early as September. Generally speaking though, September is often a continuation of the summer with long days, light winds and blazing sun. This year (2018) I was fortunate enough to catch some 36degree heat in mid September whilst London was cooling down from its heatwave. Very little rainfall and even in the North of the country like Braga and Guimarães, it wouldn't stay cloudy or muggy for very long preferring clear blue skies and sun.
As you go into mid October and November the climate shifts into one most holidaymakers don't recognise. Heavy rain punctuates the West coast and the Algarve, the latter of which is very prone to flooding. Temperatures are still what we could consider mild at 12-18 degrees but it can feel much colder.
The winter months in Portugal are a continuation of the wet and windy weather you see in late Autumn. Temperatures continue to drop too with the average in Lisbon being 8-12 degrees. Nights are extremely cold and overcast cloud is common.
So I suppose I haven't painted the most ideal picture of Portugal in the autumn and winter months. And I confess, I usually spend October - February in London more consistently for a variety of reasons but the weather is definitely one of them. But because of the unpopularity, you are more likely to book the most sought after wedding venues at much more reasonable rates than in the spring and summer months.
Top Tips for Autumn/Winter weddings in Portugal
1. Look out for winter wedding rates
Out of season for the wedding industry is when everything tends to be a little cheaper. This is particularly true for venues. Fancy getting married in one of the most sought after wedding venues in all of Portugal? In the summer they may be booked two years in advance, but for winter weddings, you are far more likely to score the venue you want at a reduced fee.
2. Have a Plan B for sun
So usually when we destination wedding planners talk about "weather contingencies", we're talking about what the plan would be if it rains. This is important to have if you're getting married anywhere in the world at any time. Always have a Plan B. For autumn or winter weddings in Portugal however, you should be planning in the opposite way; assume it'll rain, have a contingency for sun.
3. Warn your guests
Managing expectations is half of my job and when it comes to making sure guests have a great time, you need to manage their expectations too. This is particularly important for guests who have never been to Portugal before. It can seem like a sunny idyll where it's always sunny and the beaches are calm. So it'll be a huge shock to the system when they realise that there can be thunderstorms loud enough to scare your cat to death, rains to rival Indian monsoons, and cloud to make you believe you're living in a Johnson's baby cotton wool ball. Be prepared.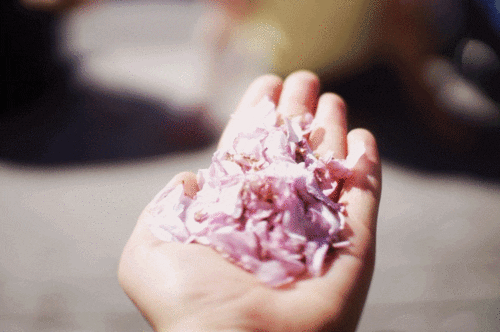 Spring
I didn't group Spring and Summer together because Spring is a bit of an anomaly in Portugal. It can start as early as the end of February or as late as early May depending on the year. For the most part, the traditional Spring months hold true starting in mid March and getting increasingly summer-like in terms of temperature and weather patterns from there. There will still be fairly regular rains but it won't be nearly as consuming as in the autumn and winter months so you're more likely to have a dry wedding (woohoo!).
The weather is also more variable in the springtime across the country than in any other season. In the Algarve and the Alentejo, it'll be much warmer and feel like summer alot sooner than the northern or central regions.  
Top Tips for Spring Weddings in Portugal
1. Aim for March High season is roughly from April to October. It sometimes spills into March but not very often so this is a good sweet spot to set your wedding date if it is convenient to you.
2. Visit your chosen region
I said this at the beginning but I think this is important to stress again when it comes to spring. It varies so your best bet is to try an visit Portugal during the spring for a more reliable take on what your wedding may look like.
3. Avoid Easter like the plague
As a very very catholic country, Easter is kind of a big deal and therefore a tricky time to book your wedding. Not only is the date popular which will affect the availability of your suppliers and venue, but also the prices will be higher as it is a treasured holiday. A bit like getting married on Thanksgiving in America - there is an uplift for getting married during a holiday.
I hope this little blog helps you!
Stay tuned for the next instalment of the ultimate guide to getting married in Portugal, when we talk about the regions of Portugal.